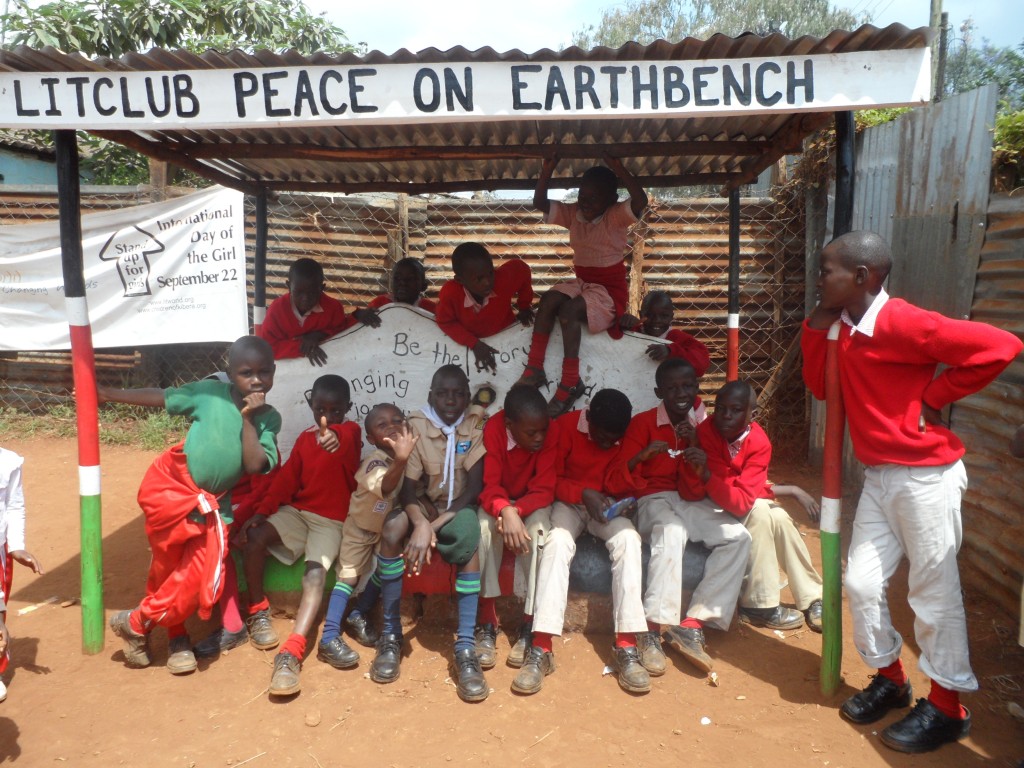 It was around 10:30am when we arrived at Red Rose children Center in Olympic. A very hot morning it was and everyone was looking for a place to hide their heads from the hot sun. Those with handkerchiefs wiping off the sweat from their faces as they went on with their duties.
At the centre, everyone was busy from the look of things! Teachers were busy preparing the pupils with gowns, the staff cleaning up the rooms, Cooks busy preparing the meals. On the playground, despite the hot sun, happy children were busy running up and down, in the dust, others reciting poems, while others sang songs of joy for the day. Its' the last day for the term and pupils are going off for vacation, as others expect to graduate to the next level.
The Pre-unit Graduation Ceremony:
It was the pre-unit's graduation day as 24 happy pupils were graduating to standard one. Parents had filled up the graduation hall to congratulate and support their children for their deserved best performance.
Importance or the Graduation:
"The importance of graduation is that it boosts the Children's morale to the next grade, it also provides them with a sense of security and identification, especially for those planning to switch for admission to other schools, and parents are also able to realize the worth of their money paid in school", said one of the teachers.
"I want to be a pilot", said Oprah, one of the graduates. This really shows how inspiring and ambitious all are
Brief History of Red Rose:
Red Rose a school started under children of Kibera, came into existence in 2004 as a preschool. Over  time it has grown to grade eight, with a total of 210 pupils with a staff of sixteen teachers. It consists of both self-sponsored pupils, those parents are able to pay tuition fees, and those bright but poor. Sixty of the pupils are under full sponsorship. These are the bright and needy/children from the community.
Upon completion of level eight, the best pupils, with a score of 380 marks and above, are sponsored through the high school curriculum.
Children Of Kibera:
Children of Kibera is an umbrella organization with several programs and collaborates with a number of education related institutions within Kibera with the aim of empowering and improving the literacy level among the upcoming generations.
They support other education institutions in Kibera by providing learning materials, food stuff and sponsorship to the bright and needy children from the community .They also have exchange and interactive programs besides the sporting activities. Among the supported is Olympic, which, over the years has shown excellence in academic performance, not only in Kibera but also Kenya at large.
By Fredy and Sande