The Thrill the Drama and chaos that was in the bedroom derby.
The much anticipated and hyped Kibra derby was back! After a year of no football in 2020 due to Covid 19 restrictions, fans and organizers could not help, but outdo all other sporting activities in the city on that day. Termed as bedroom derby, the game pitting Gogo boys and Kibra united, always promised thrill, Drama and chaos and as usual, it has never disappointed.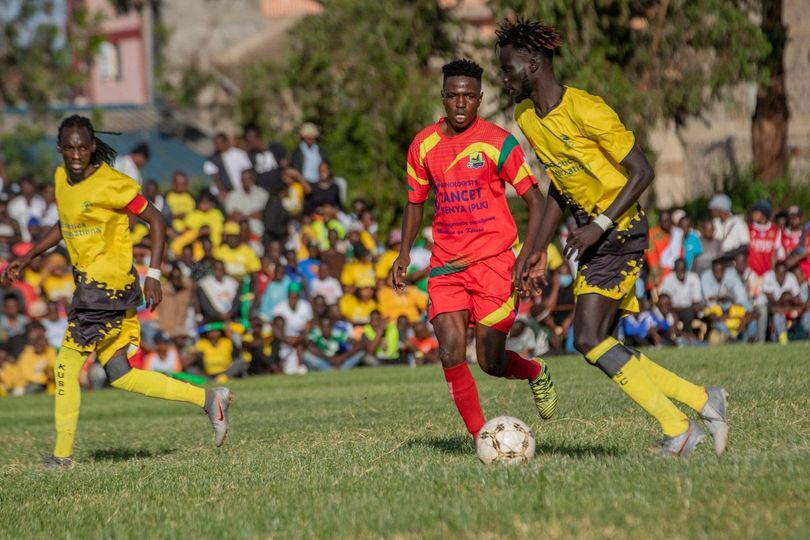 Seeing that the game had not been played for a while, the date 6th June was marked on every football fan calendar. Weeks of online promotion, banter and conversations saw fans engagement was too high and organizers of the event had to change venue a couple of times to focus on security crowd control and revenue generation for the home team.

What started as a rumour that fans will be charged 100 /= for entry, had set the stage for the first-ever printed Division 2 matchday tickets, which were totally sold out by 1pm on matchday. Fans had gone to various club offices and sale point but no ticket was found with rumours of over 2000 already sold out. At the gate, long queues of stranded fans, willing to pay cash were forming and at times the security was overpowered by those pushing to sneak in free.

With a full packed stadium, the game started a quarter to 4 pm on the nicely mowed lawn of Impala grounds. Both teams presented their star players with Gogo lining up with Obed and Roro while Kibra had Alolo and Oba. Fireworks were promised and that was exactly what was delivered. The first half had Gogo dominate the play, with Roro running the wings and Obed marshalling the midfield. A quick ball lobbed over the keeper set the pacy winger for a flick of the ball over the on-charging goalkeeper and headed home to an empty net, scoring the first goal on derby day. Gogo boys took the lead through Roro with a well-assisted ball from Obed.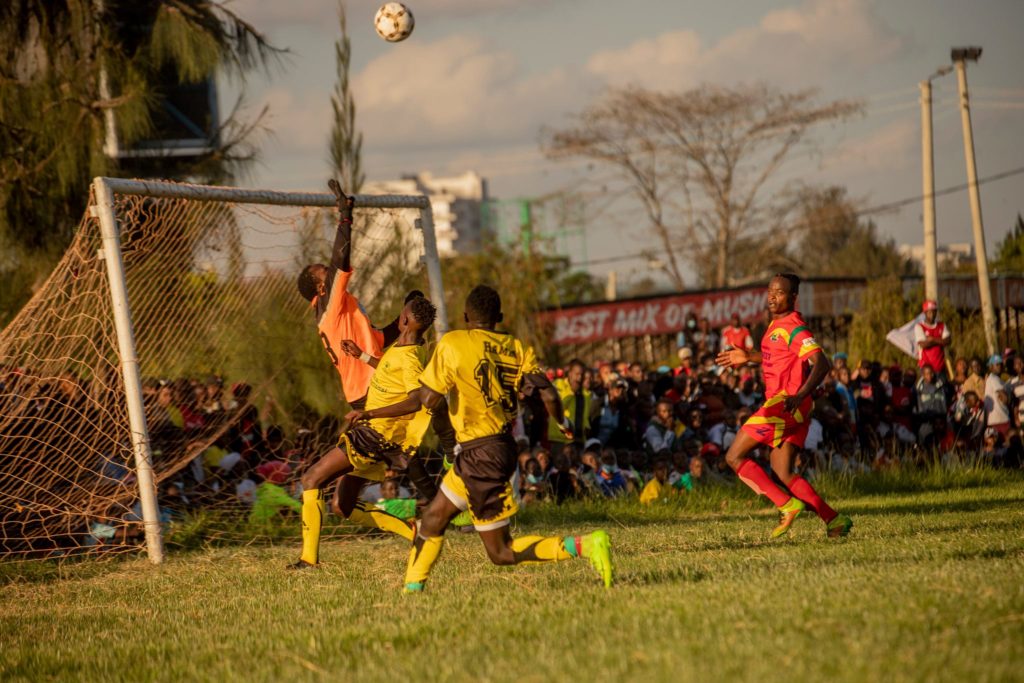 After the break, the teams took off where they had left it. This time around it was Kibra united dominating play. Oba and Alolo were the Orchestras, with the talented Midfielder controlling the flow of the game while Oba was giving the defenders a run for their money. It wasn't long before the ball was crossed from the right-wing after a nice dribble by Oba to be headed home by Aluong for the equalizer. The remainder of the game was a nail-biting affair but no more goals were scored sharing the spoils between the two teams.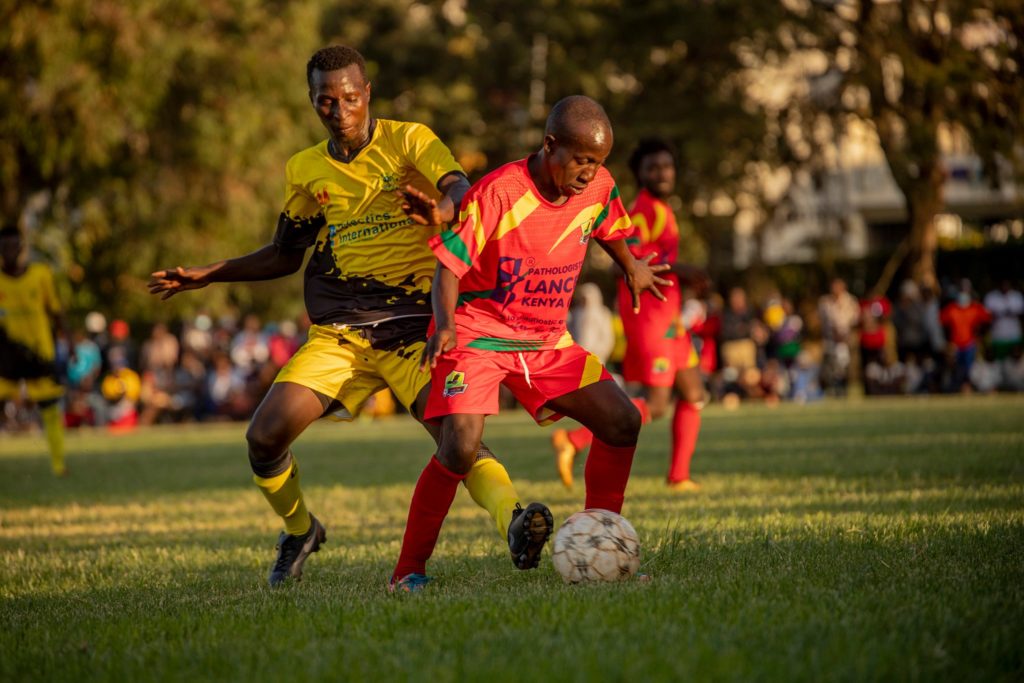 As usual, the Kibra derby has always been a day for 'Luku' fresh and family day out. The fashion was on point the crowd was peaceful and the mood was festive. To the organizers thank you for a top-notch sporting event.
– Narrated By George Waweru, Pictures by Bencho Sports