As much as everyone embraces, or acts like they are embracing, development. Kibera residents seems to be caught right in the middle. confused on which direction to take, especially when the said development threatens to render you homeless within a short time.
Kibera, taken from the word Kibra which is Nubian for 'forest' or jungle', is home to about 1million people, or more depending on who you ask. Many from the Nubian community have Kibera as their Ancestral home since it is believed to have been given to them after the first world war.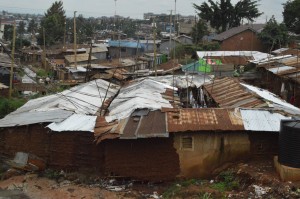 The coming evictions is most likely to leave them with utterly nowhere else to go to and thus the reason for the prolonged court battles between the government and the Nubian Community leaders in Kibra.
There have been claims from the Kenya Urban Roads Authority that the said court cases ended last year and the residents were found to be living on road reserves and therefore need to evacuate without any compensation, further arguing that the whole of Kibera is government land, except for a few acres, roughly 288 acres of land, believed to have been given to the Nubian community in 2016.
"I have lived here for 30 years now. I have six children and close to twelve grandchildren who live with me here in this very house", says Halima Burhan, one of the affected Kibera residents when Kibera News Network spoke to her. "When my house will be demolished. I won't have anywhere else to go, this is my ancestral home"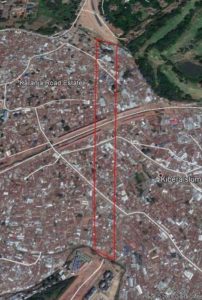 "Compensation is what we have been fighting for all along. We are not opposed to the road construction," Said Shaffie Ali, who is the Nubian Human Rights Forum chairperson.
It's quite unfortunate that we see alot of things (both negative and not so negative) from these development, or so-called development, projects that we forget to look at the good, or bad, of everything that's going to happen to a few, if not all, of the 'poor' Kibera residents. From the government refusal to compensate the eviction victims, as we have seen from the railway evictions and the NYS roads cutting through the slum to the ' unresolved Moi-Girls-Rape-case' eviction that left a good number of small business owners, mainly from Kibra, with no-where else to get their daily income.
Many from the Social media see this as the end game for Kibera slum which, according to them, might be seen as a bad image to the nearby Upper hill which is an East African, or even African, Hub on the rise, since it will soon be home to one of the africa's tallest buildings among other upcoming infrastructures.
We have our third eye open to see what becomes of the remaining Kibera slum after both the roads and the pending railway evictions will have swept away a good part of it.