Poetry and spoken word artists came together on Saturday 22nd June at an event in Kibera Town Centre to remember one Charlton Maina who was allegedly shot by police in Kibera on his way from watching a football match on the 22nd December 2018.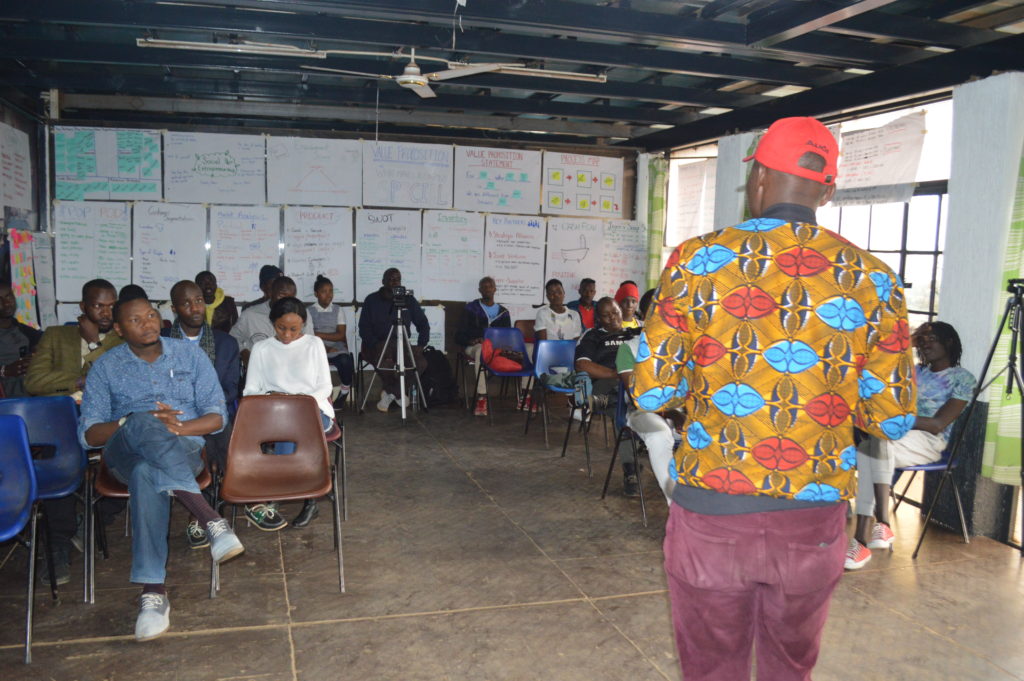 The first purpose of the event was to expose spoken word talents in an aim to popularize it as an agenda of poetry. The event was also used to speak out against illegal ownership of guns by youth and extra-judicial killings in our informal settlements' communities. The Commonwealth Youth Counsel in charge of policy & advocacy youth chair, Nafula Wafula, was also present.
Speaking to Kibera News Network after the event, she explained how poetry and art in general can be used as a tool to fight for human rights and call out the vices that are spread in our society, through an example of their partnership with grassroots organisations.
"I wouldn't be surprised if a large number of people who attended have actually lost someone to a bullet, for one reason or another", said Nafula when she spoke to us.
       Poet Chief Kadif with Madam Nafula Wafula, The Commonwealth         Youth Counsel in charge of policy & advocacy youth chair, Nafula Wafula,
The event was also used to inform Kibera residents about the partnership between the event-sponsoring organisations and Chirchir Law Chambers.  Their effort is to provide free legal aid to those from Kibera who have any issues that they would like to get a legal support for.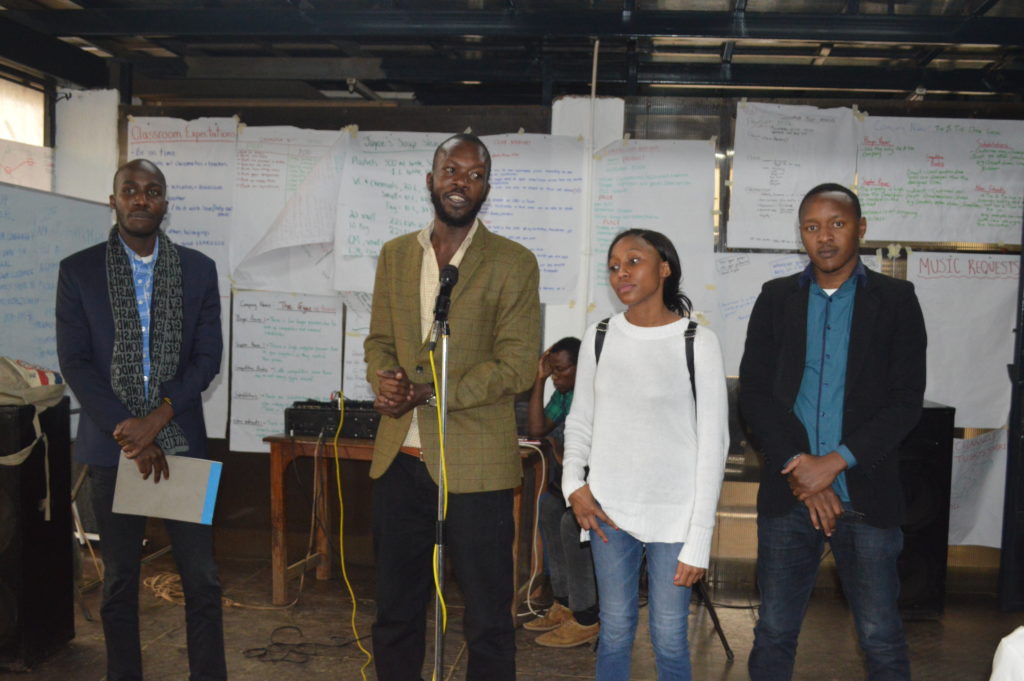 Chirchir Law Chambers Representitives
The law firm also took the time to educate the residents on their rights especially when it comes to being arrested by the police. They took them through what the law says and how they should behave in such scenarios.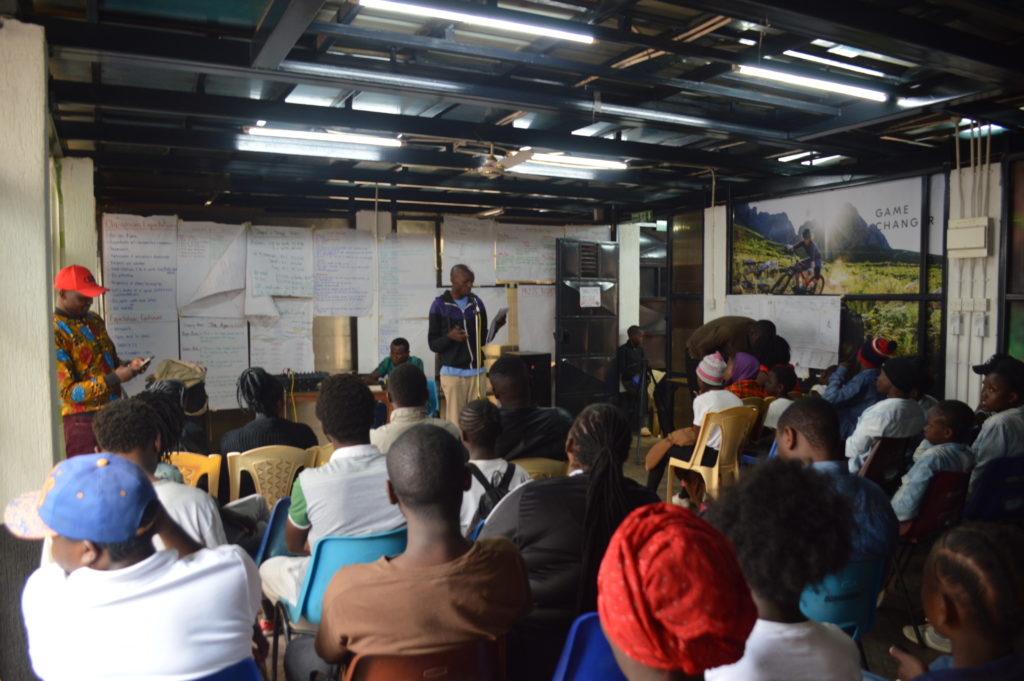 Most of the spoken word artists who performed, confessed to have composed their poems after someone they knew or a close relative fell victim to the bullet.