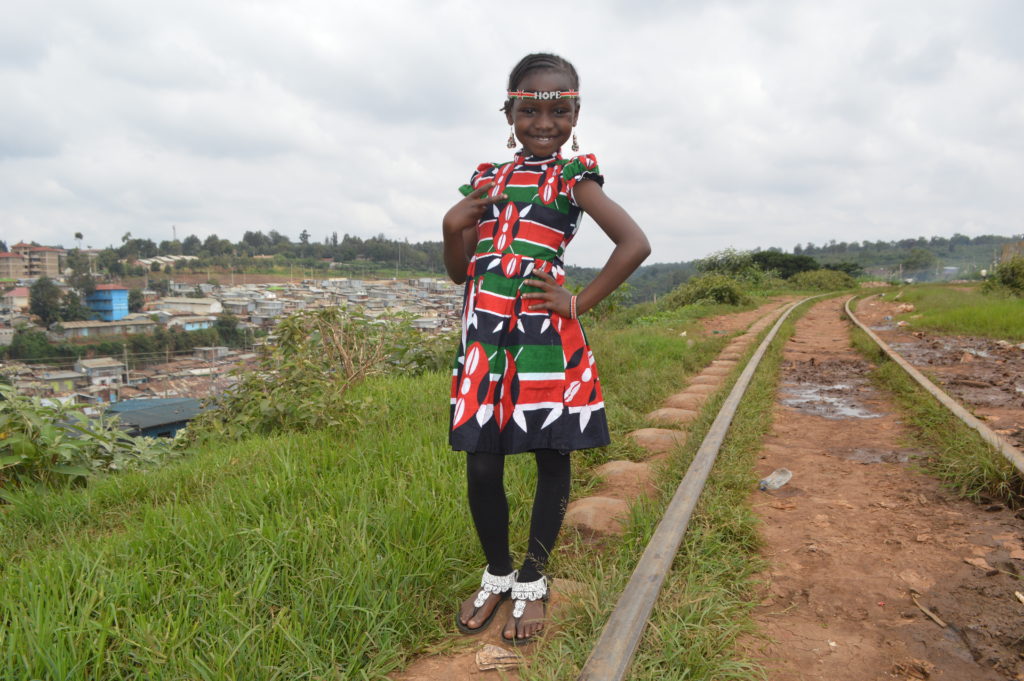 Hope Wambui Ochieng, an 8-year old poet girl from Kibera who performed for the Kenyan President during the opening of the Nairobi International Trade Fair, is among the five selected young kids from Kenya who will accompany the Kenyan Football team to Egypt Africa Cup Of Nations. Kibera News Network got hold of her for an interview.
1. When and how did you start poetry?
I started poetry at 5 years old. I would go to mum and tell her, 'I want to do poem but I'm a small child still'. So she assisted me on how to start writing the poems.
2. How did it feel to perform to the President?
I felt good going to where The President Uhuru Muigai Kenyatta was. I did the poem and when he called me to greet him I felt so good.
3. Did someone help you? Who?
Yes, It's mum who helped me. It was good to have mum writing for me the poems I did.
4. You have been selected to accompany the Kenyan National Football team, Harambee Stars to Egypt AFCON. What does that mean to you?
I was very happy and I would like to say thank you to everyone who voted for me to be able to go to Egypt. I won and I will go during the quarter finals of AFCON.
5. How do your peers at school see you lately?
At school my fellow pupils tell me, 'Congratulations, eh you did good'
6. Do you have any advice or messages for your peers?
If they are talented then they should not let their talents go to waste. They too should tell their mums to help them with their talents.
7. Do you see this poetry as a talent you would want to pursue in future?
Yes, I want to do it until I become an adult, I want to travel to Nigeria with it, to Tanzania and even America if I get the chance.
8. Who or what inspires you the most?
Our different leaders we have. I would want to meet them too, especially the Chinese President and even the American President.
9. What else would you want to say?
I just want to say thank you to everyone who has supported me and even voted for me in different contests I have taken part in.